Saturday, January 8, 2011
Do you need a Valentine gift idea? Here are some high value coupons on Wonka candy tins and boxes.
Save $3.00 when you buy one box of Wonka Exceptionals Assorted Chocolate Tin Heart. Print
here
.
Save $2.00 when you buy one box of Wonka Exceptionals Assorted Chocolate Heart Box. Print
here
.
Friday, January 7, 2011
Do you have a cat? Have you ever given your cat Temptations Cat Treats?
Meet my cat, Candie. She is addicted to these treats and often begs for them. This is one coupon I am always on the lookout for! You can find and print this coupon at
Red Plum
. Wait until the Temptations Cat Treats go on sale and then pair your coupon with the sale. Pair this coupon with a store coupon (stacking coupons) with the sale and get even more savings.
Interested in these candy coupons? You can print them at
Coupons.com
. Stock up for Valentine's Day parties and gifts!
MySavings provides a comprehensive directory of brand name free samples, printable grocery coupons, online coupons, free stuff and freebies, and other discounts and deals so that you can save money on products you may already buy and sample and discuss which products are right for you and your family.
Speak your mind and chat with other members in the MySavings community forums. Members rate and discuss different products that they have sampled, share their experiences, pictures, money saving tips, and have some fun. Topics of discussion include free samples, coupons, free stuff, shopping, housemaking, family, and just about anything else.
I subscribe to the email updates from MySavings so that I can receive their daily free sample and coupons in my inbox each day.
Check out the free samples and coupons that MySavings has to offer:
Get Free Samples Here –
Free Samples
MySavings.com Grocery Coupons –
Grocery Coupons
*This is a sponsored review and post about MySavings.com.
Free Coupon Alerts is always updating with the latest coupons available online. They cover Printable Coupons, E-coupons and much more. Don't Miss a Coupon again with
Free Coupon Alerts
.
My two year old daughter and I spent time coloring a reusable tote from
Colortime Crafts & Markers
. We had a great time! She was excited to use her favorite colors, pink and purple, to color the bag. The pink and purple fabric markers were a good size for her little hands! These permanent markers are water and chlorine resistant, non-toxic, and write instantly on clothes. We put a piece of paper towel in between the tote bag to prevent any color from running through the fabric and onto the back of the bag. The markers colored on smooth over the fabric and didn't run out easily, like some markers do when coloring a big area. The pink and purple colors were bright and stood out. We tried mixing the two colors to create a "tie-dye" effect in some areas. We now have a beautiful bag to tote our items around in, that we both created together.
Colortime Crafts & Markers
gives their customers the chance to design their own t-shirts, pillowcases, backpacks, tote bags, bandanas, and more for parties, slumber parties, and scout meetings with their permanent fabric markers. Since 1990, over 1 million children and adults throughout the country have enjoyed Colortime Crafts And Markers ™ and proudly display their keepsakes.
Colortime is doing a giveaway on their
Colortime Facebook Page
. It is a weekly fan giveaway. Here are the instructions:
Each week Colortime Crafts and Markers will randomly draw 3 lucky FANS who will receive a special craft package, which includes a Colortime color-your-own "Recycle Tote Bag" and three special permanent Colortime FABRIC MARKERS. All you have to do to be eligible is to "like" and become a fan of Colortime Crafts and Markers on Facebook.
The winners' Facebook name will be posted each Monday on the Colortime Crafts and Markers Facebook page. Colortime Crafts and Markers will send you a message on Facebook informing you that you won. Look for it, and if your name is a winner, you can also send Colortime Crafts an email message to info@colortime.com with your full name and address. They will ship your prize within 2 weeks.
Rules:
1) You must be a fan of Colortime Crafts and Markers
Facebook Page
.
2) Once you win a prize, you are not eligible for additional prizes for this promotion for 12 months after the prize has been awarded.
3) Prizes not claimed within 2 weeks will be forfeited.
If you would like to make a purchase at
Colortime Crafts and Markers
, enter coupon code
15for30C
at checkout. The coupon expires February 28, 2011.
*I was given one tote bag and two markers from Colortime Crafts and Markers for review purposes. Photos belong to The Frugal Free Gal.
Thursday, January 6, 2011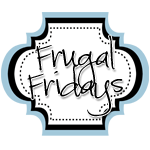 1. Follow "The Frugal Free Gal" and "Inspiring You 2 Save"
2. Grab the "Frugal Fridays" Button for your blog.
3. Add your blog link.
4. Follow any blogs below that you are interested in.
5. Tweet this blog hop as active so we can get others on board!
6. Grab the linky code and place it on your blog in a new post.
Check out this great deal at Stella & Dot:
Get an EXTRA 20% off already reduced sale items!
Picaboo has a great deal going on until January 17, 2011.
Save 20% on any Classic photo book or Calendar order and get free shipping until January 17th. Use code HNY20FS.
Interested in sending a gift basket for a birthday or other celebration?
Save 15% OFF all Orders at 1-800-BASKETS.COM. Promo Code: BSKTSAVE15
Get a free sample of
SteviaCane
all natural sugar. This is a Facebook offer. I was able to submit my information without having to put in a phone number.
Sign up to receive online offers and in-store coupons from JCPenney!
Click Here