Saturday, December 18, 2010
Wristband for Diabetes Awareness!
Get Yours Now!
Inbox Dollars pays members to read emails, take surveys online, play games, and go shopping! New enrollees also receive $5 just for joining! My earnings to date: $19.73.
Sign up
and start earning! It's free!
I Remember...
...looking out my window and thinking the flashing lights on an airplane was Rudolph's nose.
...getting really upset when my mom made phone calls to Santa telling him I had been bad.
...watching "A Garfield Christmas Special" and Charlie Brown's Christmas each year, and it never getting old.
...being very terrified of the abominable snowman in "Rudolph the Red Nosed Reindeer."
...decorating my Nana's three foot tree each year with ornaments I made.
...driving around the neighborhoods with the "big houses" to look at Christmas lights.
...getting sad when Frosty the Snowman started melting.
...making batches of chocolate chip cookies.
...getting Lifesaver books in our stockings.
...getting upset that the Grinch was so mean to the little puppy pulling the sleigh.
...opening up our very first Nintendo with a Super Mario Brothers game included.
...getting dressed up for Midnight Mass.
...that Santa was VERY generous each year and there were always presents under the tree, even when we didn't deserve them!
What do YOU remember?
Friday, December 17, 2010
Question for the readers:
Do you have a real or artificial Christmas tree this year?
Want to be featured at "The Frugal Free Gal?"
Submit a photo of your decorated Christmas Tree
to
thefrugalfreegal@yahoo.com
. Use subject line: Christmas Tree Photo.
Bloggers and Non-bloggers are welcome to submit a photo. If you are a blogger and would like your blog featured, leave your blog link and I will include it with your photo. Please leave a short description of your tree if you wish. I will feature the post next week.
Thursday, December 16, 2010
Host: "The Frugal Free Gal"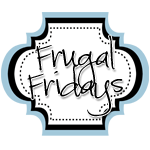 Co-Host: "Inspiring You 2 Save"
1.
Follow
"The Frugal Free Gal" and "Inspiring You 2 Save"
2.
Grab the "Frugal Fridays" Button
for your blog.
3.
Add
your Blog, Facebook, Twitter, Giveaway, and Favorite Post links.
4.
Follow
any blogs below that you are interested in.
5.
Tweet
this blog hop
as active so we can get others on board!
6. Grab the codes and place them on your own blog.
Link your Blog:
Link Your Facebook:
Link Your Twitter:
Link Your Giveaways:
Link Your Favorite Post of the Week:
Famous Coupons
users can register for a FREE membership and access thousands of coupons, samples, specials, and more from great brands.
PureWow
is the
free
daily email and website for women who know what they want, featuring the very best in culture, fashion, travel, tech, & so much more! Signup now for a $10 gift card to NoMoreRack and a chance to win an iPad and $1,000 Neiman's gift card!
Free eCookbook
Favorite Christmas Cookie Recipes, featuring 99 pages of Christmas cookie recipes + Quick and Easy Recipes Newsletter for FREE! Get this brand new FREE eCookbook collection of Christmas cookie recipes, which has all your favorite holiday cookie recipes, including Christmas sugar cookies, chocolate Christmas cookies, Christmas fruit cookies and more! The eCookbook has stunning colorful pictures and step-by-step instructions for favorites including Cherry Oatmeal Cookies (page 68), Peppermint Pattie Cookies (page 87), and Traditional Rolled Sugar Cookies (page 7).
Image source:
iClipart